Client Testimonials
A San Diego Mortgage testimonial from some great repeat clients.
________________________________________________________________
Since starting in the mortgage business back in 2001 I have found that maybe 1 in 20 clients that come to me for credit improvement and counseling actually follow through with the plan to improve their scores and buy a home.   Unfortunately old habits are hard to break and most people fall into the old routine once a huge improvement is not made in 30 days or so.  An important thing to remember is that the FICO score model is made to show stability and most of the time it takes 3 to 6 months to get a big jump in scores and up to a year of doing the right things might be necessary.
This testimonial is from some clients that did EXACTLY what they were told to do and now because of it have a new home with a fixed mortgage at a ridiculously low rate.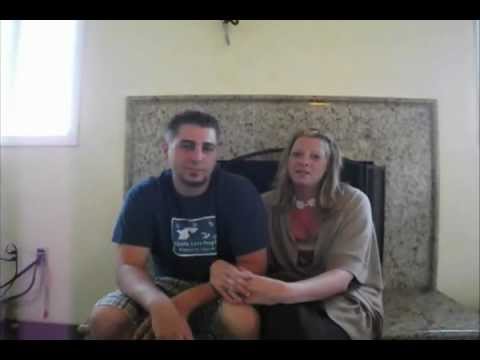 Congratulations David and Tina, you worked as hard as I did and I'm sure you appreciate the fact that you earned it every time you pull up in your driveway or jump in your swimming pool.
___________________________________________________________________________________________________
THIS WAS LEFT ON MY PERSONAL FACEBOOK PAGE BY A CLIENT:
It's not official unless it's on Facebook.

 A little bit of history. I was a little apprehensive
meeting with Joe Feinhandler. I was nervous trying to explain what I was
looking for with past loan officers/brokers. I had been pre approved for loans
that I didn't feel were exactly within my financial limits. I wanted to live
life on the weekends without becoming "house poor". Bottom line I didn't feel
comfortable with those previous loan brokers.feel comfortable with those previous loan brokers.

 How does this pertain to Joe? I met Joe in
March of 2011. We discussed what I was looking for and what I could reasonably
afford in a monthly payment. He went to great lengths to explain the process
and what to expect in every aspect. He explained the process and where every
dollar would be allocated. He made sure that there was no pressure and made the
process of closing escrow nearly effortless. He was very flexible with meeting
times, and understanding my complex hours at work. 
 I was lead to believe that buying a house
was stressful. Co-workers who were now homeowners expressed this to me.
Thankfully Joe at Best Equity made this experience effortless and enjoyable.
To top it all off, Joe once again worked his magic! Just over a year after moving into my condominium, located in the
gaslamp district, yes I said gaslamp Joe did my refinance. Again, the process
was effortless. This process was a little over a month start to finish. I only
stopped by the office once to drop off some needed paperwork. It almost sounds
too good to be true, however the refinance cost me next to nothing.
Thank you. I can't speak highly enough or
express my gratitude. I am extremely happy with Joe and his professionalism. I
look forward to buying another property with him and Best Equity in the future.
_____________________________________________________________________________________________________
E-mail from a few weeks back :
By the way, thank you for your help, Joe…………..it is great to have someone you can depend on
You made the business  part of this deal very manageable and easy for me. I really appreciate how you
took the bull by the horns.  I'm impressed. Thanks
You were the best part of this whole experience.
Char